The Elected Board concerns itself with matters of vision and mission of the organisation. It approves the strategy and the annual business plan and budget. It supports and questions the work of the CEO and acts as a sounding board on matters of key importance to the organisation.
Board members are volunteers chosen on the basis of their background to ensure that they can understand all issues related to the organisation's values, operations and management. They are also chosen on the basis of geographical balance to ensure ADI truly represents the global voice on dementia. Board members also represent ADI whenever necessary. The Board has committees including the Finance and Risk Committee and the Membership Committee, which discuss issues between Board meetings and make recommendations back to the Board.
Mr Dale Goldhawk, Canada – Chair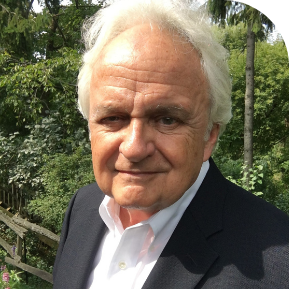 Dale Goldhawk is a journalist, author and broadcaster with more than 48 years of experience in newspapers, radio, and television. He is past President of the Alzheimer Society of Canada (ASC). Dale has done extensive volunteer work for Easter Seals Ontario, hosting its telethon for more than 25 years. He is a recipient of both the Queen's Golden Jubilee Medal and the Queen's Diamond Jubilee Medal, in recognition of his work with charities. Dale has been involved in the Board of ADI since 2009, elected Vice Chair for 6 years before moving into the role of elected Chair in 2021.
Mr Andrew Ketteringham, UK – Vice Chair
Andrew is a professional strategic communicator with experience in the voluntary sector, regulation, and the City of London. Andrew worked as the Communications Director of the Alzheimer's Society (England, Wales and Northern Ireland) between 2006 and 2012. He undertook similar roles before that with General Medical Council, Broadcasting Standards Commission and Lloyds TSB Banking Group. Andrew was Conference Chair for the Alzheimer's Disease International 2012 conference in London and was Treasurer of ADI for 6 years before taking on the role of Vice Chair in 2021.
Mr John Grosvenor, UK – Treasurer
John is a chartered accountant by training and spent 38 years with PricewaterhouseCoopers (PwC). Since stopping full-time work in 2008, he has held a number of Non-Executive and Trustee roles, including being Treasurer of the Alzheimer's Society (England, Wales and Northern Ireland) for 7 years. John had served as a Board member of ADI for three years before being elected as Treasurer in 2020. John is also Chair of ADI's Finance and Risk committee and sits on the Nominations committees.
Dr Alireza Atri, USA – Chair Medical and Scientific Programme committee (MSAP)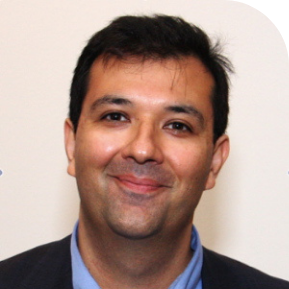 Ali is a leading clinician, researcher and educator in the area of Alzheimer's disease and related disorders. Ali is a medical director at the Banner Sun Health Research Institute. He boasts a BS in Mathematics, MS Biomathematics and Ph.D Biomathematics, concurrent with MD, UCSF amongst many other qualifications. Ali serves as co-chair of the Alzheimer's Association US national best clinical practices (AADx-CPG) workgroup. Ali joined ADI as an elected Board member and Chair of the MSAP in 2019 after previously co-chairing the MSAP.
Mr Paul Attea, USA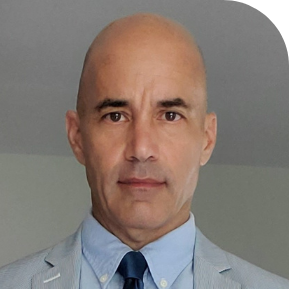 Paul is an Attorney at Law, working as the Attorney Team Lead at FTI Consulting. Paul is a former volunteer pro bono attorney in the Legal Services for Cape Cod and the Islands Law Firm Counseling Program, providing legal advice at no charge to income eligible clients. He served as a member of the National Board of Directors of the Alzheimer's Association US between 2002 and 2010, including Chair of the Board from 2008 to 2010. He has served on the Board of Directors of the Massachusetts Chapter of Alzheimer's Association and as a Chair of the Massachusetts Chapter Board from 2004 to 2006. Paul joined ADI in 2020 as an elected Board member, also sitting on the Finance and Risk committee.
Emily Ong, Singapore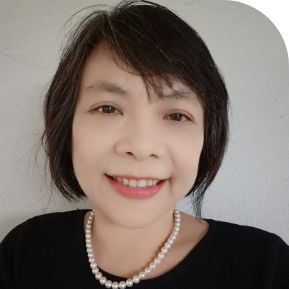 Emily is an educator by training and got involved in disability inclusion when young children with disability were turned away by preschool centres in her hometown. She is the Project Lead and Co-chair of the DAI Environmental Design Special Interest Group and Co-facilitator of Dementia Singapore Voices for Hope program. Since 2021, she has been part of the ADI Accreditation Global Review Panel and Focus Group member of WHO Global Dementia Observatory. She is an advisor to a few of the dementia inclusive community projects and accessible public transport initiatives in Singapore. Emily was elected as a Board member of ADI in 2022.
Ms Meera Pattabiraman, India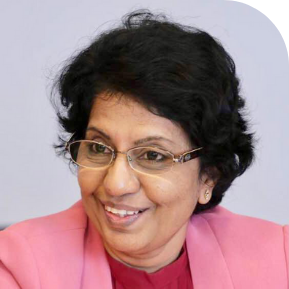 Meera is a postgraduate in business administration. She entered the field of social work after she lost her father to Alzheimer's disease. She is the Chair of the Alzheimer's & Related Disorders Society of India (ARDSI) and has been associated with the organization for over 24 years. Under her guidance, the Dementia India strategy report leading to a country plan was prepared. She is a member and trustee of the World Dementia Council and Chair of the Asia Pacific Regional office of ADI. Meera joined ADI as an elected Board member in 2020.
Dr Jesús Rodrigo Ramos, Spain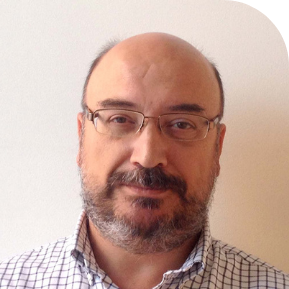 Jesús has spent the majority of his professional life in the Third Sector within non-profit organisations. Since October 2005, he has been the Executive Director of Confederación Española de Alzheimer (CEAFA). Jesús was a member of the committee that led the development of the Neurodegenerative Diseases Strategy of the Spanish Ministry of Health, and the National Dementia Group, charged with the elaboration of Spanish National Dementia Plan. He was a Board member of Alzheimer Europe until 2020, and presently sits on the Board of Alzheimer Iberoamérica (AIB). Jesús was elected as a Board member of ADI in 2021.
Dr Ameenah Sorefan, Mauritius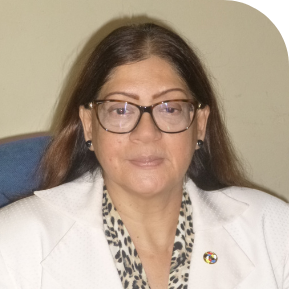 Ameenah has been the focal person for Mental Health, Substance Abuse, Dementia and the Global Dementia Observatory in Mauritius, working closely with the World Health Organization (WHO). She has prepared and developed policies within these areas, as a member of a number of task forces. Since 2018, Ameenah has been the President of Association Alzheimer Mauritius, having previously been a volunteer at the association. She helped organise the first ADI African Meeting in Mauritius in 2012. Ameenah was elected as a Board member of ADI in 2021.
Dr Huali Wang, China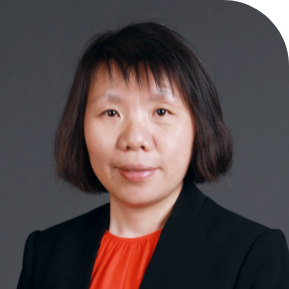 Huali is a Professor of Geriatric Psychiatry and Executive Director of the Dementia Care and Research Center at Peking University Institute of Mental Health. She is the Executive Vice President of Alzheimer's Disease Chinese (ADC). She set up the first dementia caregiver support group in China in 2000 and developed the concept of dementia continuum care and implements the concept in community-based dementia care. Huali leads the National Platform on Clinical Dataset and Biobank of Major Mental Disorders. She has been designated by the National Health Commission as the WHO Global Dementia Observatory Focal Point for China. Huali drafted the National Geriatric Mental Health Plan which was one the key elements of the 13th Five-Year Plan for Health Aging. Huali joined ADI as an elected Board member in 2020.
Rosa Farrés, Mexico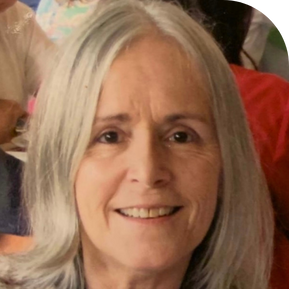 Rosa Farrés studied Special Education and always wanted to work with people with language or learning disabilities. As such, Rosa has always collaborated with organisations for people with physical or mental illnesses. However, she first got involved with Alzheimer's disease close to thirty years ago when her mother was diagnosed. She and her mother  went to the Asociacion Mexicana de Alzheimer y Enfermedades Similares (Mexican Association of Alzheimer's and Similar Diseases) for guidance and training, and from there, a new journey began. Since 2002, she has been part of the Mexican Federation of Alzheimer's, having been the President from 2018 until 2022.