Paola Barbarino, Chief Executive Officer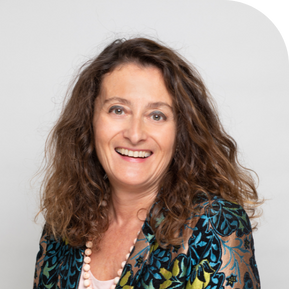 Paola leads on all aspects of ADI's work. Together with the Board, Paola ensures our strategy is implemented and resourced. Paola is ADI's main spokesperson and represents the organisation internationally. She is a Board Member of the World Dementia Council, a Trustee of The Postal Museum and of Lauderdale House.
Prior to ADI, she was CEO of LIFE and occupied senior positions with Cass Business School, Tate, British Library and IIED. Previously she was a Non-Executive Director of the Non-Communicable Disease Alliance (NCDA), a Trustee of Shelter, the UK housing/homelessness charity, and of MLA London. She holds a degree cum laude in Classics from Federico II Napoli University, an MA in Field and Analytical Techniques in Archaeology and an MA in Library and Information Science both from University College London.
Chris Lynch, Deputy CEO and Policy, Communications and Publications Director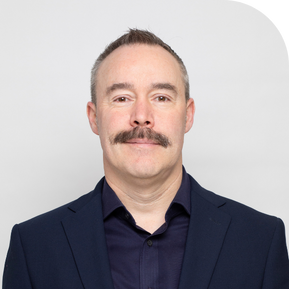 Chris is responsible for ADI's policy, communications and publications strategies alongside his position as Deputy CEO. Chris represents ADI at meetings and conferences, including at the WHO and UN.
Chris has over 25 years experience in communications, marketing, business development, policy, publications and events, working in the private, public and not for profit sectors. On the director team at Alzheimer Scotland, Chris had responsibility for Communications, External Affairs, Marketing, Membership, Events, International liaison and Digital strategy, plus key fundraising activity.
With a passion for digital communication and transformation, he became a Scottish Government Digital Champion in 2016. Chris has run his own marketing and business development consultancy, Future Marketing, as well as a successful hospitality business. His pro-bono work includes start up and third sector business advice.
Michael Lefevre, General Manager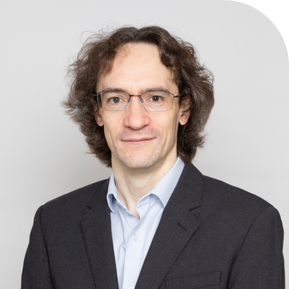 Michael is in charge of ADI's finance, IT systems, projects, personnel and governance including financial reporting and planning.
Before joining ADI part time in 1998, Michael gained a degree in Maths and Computer Science from the University of Sussex and worked in roles in IT support, data analysis and financial administration. Michael has worked across a number of areas as ADI's team has grown and changed over the years.
Jane Cziborra, Head of Events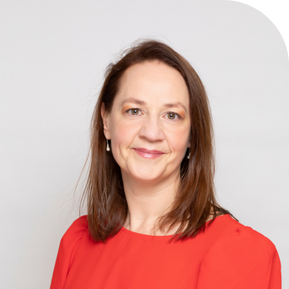 Jane is responsible for the organisation of all conferences and events throughout the year, including the ADI International Conference, regional conferences and the Alzheimer University programmes around the world.
Since starting at ADI in 2006, Jane has worked on an increasing number of ADI events, including the development of regional conferences alongside its biennial international conference. She is passionate about supporting the organisational development of ADI's members through the organisation of ADI's capacity building programmes and global knowledge exchange in all ADI events.
Previously working in the corporate sector, volunteering in Peru inspired Jane to change her direction and work in the not for profit sector. Whilst volunteering she learnt Spanish, which complements her BA in French and European Studies from Nottingham Trent University.
Wendy Weidner, Head of Research and Publications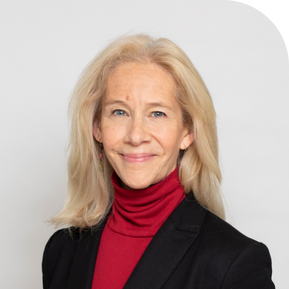 As Research and Policy Project Lead, Wendy leads on ADI's participation in the STRiDE (Strengthening responses to dementia in developing countries) project in partnership with the London School of Economics and Political Sciences (LSE) Care Policy and Evaluation Centre (CPEC), international university partners, and Alzheimer associations in seven countries in Asia, Africa, and the Americas. Her role also includes being the focal point for ADI's research connections as well as working alongside ADI's Medical and Scientific Advisory Panel.
Before joining ADI, Wendy was the Business Development Manager for Dementia UK, where she led nationally on developing Admiral Nurse services, working closely with commissioners and other care providers to design new services that provided holistic and family-centred dementia care, while also providing social return on investment. Wendy also headed up a Dementia Pilot Project that looked at the impact of reminiscing with people living with dementia. Wendy studied development economics and previously worked in project and service development and evaluation throughout Africa with the non-profit sector.
Nikki Bayliss, Head of Development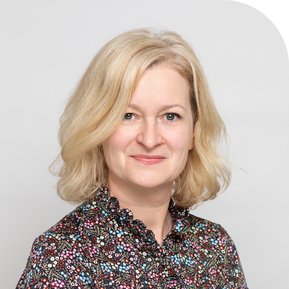 Nikki is responsible for leading ADI's fundraising, including managing relationships with key donors and partners. Nikki works closely with the rest of the team to support organisational development and achieve the objectives of ADI.
Nikki has 20 years' experience of working in the voluntary sector, focusing on strategy development, fundraising, and capacity building. She has worked with a number of UK charities in the fields of international development, mental health, disability, welfare and heritage, including Sightsavers, Street Child, Prisoners Abroad, Scope and Samaritans. She holds a BA in English and Related Literature from the University of York and an MA in Cultural Theory from the University of Sussex.
Rosie Houghton, Corporate Partnerships Account Manager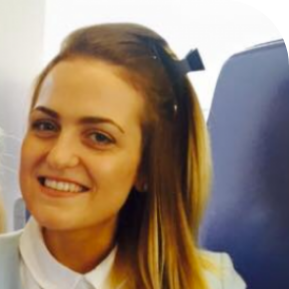 Rosie manages and builds relationships with corporate partners, as well as working across all aspects of ADI's fundraising.
Rosie has over eight years' experience as a corporate and events fundraiser, including previous roles at Breast Cancer Haven and The Myton Hospices. Rosie holds a BSc from Harper Adams University College.
Katie Bingham, Events and Office Manager
Katie works on events including the ADI conference, Alzheimer Universities, regional conferences and other meetings. Katie is also responsible for the day-to-day administration of the ADI office.
Katie graduated from the University of the West of England with a degree in Psychology, with mental health as her specialist subject. She briefly worked in corporate sector before moving to London and joining the ADI team.
Isabella McLeod, Office Coordinator
Isabella is responsible for the day-to-day administration of the ADI office.
Isabella has recently graduated from the University of Leeds with an MA in Conflict, Security and Development and previously studied BA Geography at the University of Liverpool.
She has also volunteered for a number of charities, leading Live Well Leeds Women's well-being group and being a befriender for Age UK.
Laura Dabas, Membership Manager and Membership Development Programme Lead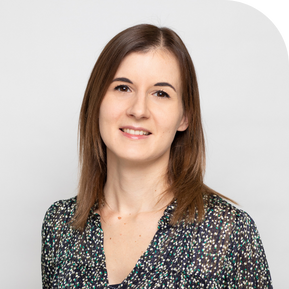 Laura is the Membership Manager and Membership Development Programme Lead at Alzheimer's Disease International (ADI). She is responsible for the support and development of ADI's existing and new members, including leading ADI's Alzheimer University programme and encouraging the development of new national Alzheimer's and dementia organisations.
She has lived in France, Spain, Australia and the UK, and has worked for various international membership organisations over the past 10 years – the European Financial Marketing & Management Association and the International Association for Lawyers in Paris, as well as the Institution of Civil Engineers and the International Project Finance Association (focusing on Africa & Middle East in particular) in London.
Lewis Arthurton, Communications and Policy Manager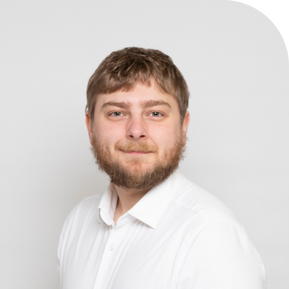 Prior to joining ADI, Lewis was employed as an analyst, working within a global consultancy company specializing in market access, reimbursement and pricing for novel pharmaceuticals. Independently of this post, he participated in campaigns highlighting the link between antivaxxer conspiracy theories and antisemitism during the Covid-19 pandemic.
Lewis holds a DPhil. in Molecular Cell Biology in Health and Disease from the University in Oxford and has experience of front-line care, having worked as a Health Care Assistant within the NHS and as an Ebola Lab Technician in Sierra Leone.
Taylor Paatalo, Digital Lead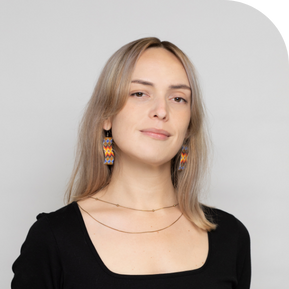 Taylor leads on all aspects of ADI's digital communications, including the organisation's social media channels, website, e-communications and blogs. She also oversees graphic and content creation for ADI, as well as assists ADI members and colleagues in other miscellaneous areas, such as digital communications strategy support and translating complex information into accessible messaging.
Taylor holds a degree in Journalism from the University of Westminster, with a particular focus on Indigenous representation and issues. She previously studied neuroscience at the University of St. Thomas, in Saint Paul, Minnesota and has worked with several UK-based charities since moving to London in 2016.
Taylor is a proud citizen of the Cherokee Nation.
Kusumadewi (DY) Suharya, Regional Director, Asia Pacific Regional Office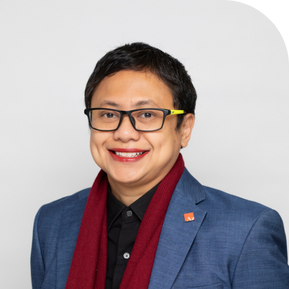 DY works from Indonesia, as the Regional Director of the Asia Pacific regional office, to foster collaboration among members, strengthening their capabilities and reaching out to non-member countries. She is also Founder of Alzheimer Indonesia, an NGO that works toward greater Dementia Alzheimer awareness and risk reduction in Indonesia.
DY holds a Master of Public Health (MPH) from Curtin University Perth, Australia, a Bachelor of Arts in Communication from Ohio State University, USA and a Diploma in English Literature from the University of Indonesia.
DY has more than 20 years of experience in public health, public private partnerships and communication, in the past, DY has worked as a Health Communication Consultant with the World Bank, WHO and UNICEF. DY's mother was diagnosed with Vascular Dementia in 2009 and has been her source of inspiration in improving the quality life of people with dementia, caregivers and inter-generations since 2013. Her mother passed away in April 2017 but her legacy continues.
Amalia Fonk-Utomo, Head of Accreditation
Amalia works from The Netherlands as the Head of Accreditation.
Amalia has a background in creative marketing. After working for the global agencies Lowe, DDB and Ogilvy, she started her own agency, Juara, which lead her to do pro-bono project with Alzheimer's Indonesia (ALZI) by creating the campaign 'Jangan Maklum Dengan Pikun' (Do not under estimate memory loss). She also created a '10 signs' handy accordion brochure which has been translated into over 15 languages.
Since moving to Groningen, The Netherlands, she is active as Deputy Executive Director and Netherlands Chapter Manager for ALZI. With her 26 years expertise in creative marketing, she manages to deliver simple message on behaviour change in dementia awareness.
Chloé Benoist, Publications Manager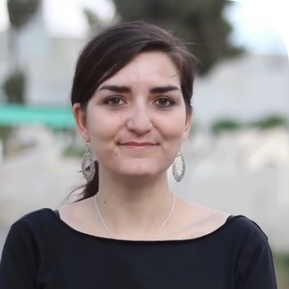 Chloé is ADI's Publications Manager and is responsible for overseeing the preparation of ADI's key reports throughout the year, including the World Alzheimer Report and From Plan to Impact.
She holds a bachelor's degree in journalism from Northwestern University and a master's in political studies from the American University of Beirut. Chloé has over a decade of experience in communications and journalism, with a particular focus on the Middle East and France. She lived for significant periods of time in the United States, Lebanon and the West Bank.
Sangita Parekh, Finance Assistant
Sangita assists part time with ADI's financial systems and reporting.
Sangita has over 20 years' background experience in financial and management accounting and has worked for large corporations, such as BT plc and BSI, as well as local government. She is now utilising the skills she has gained in the corporate field for the non profit sector. Having lost a loved one to dementia earlier this year, she feels particularly connected to and champions ADI's cause.
Sangita is currently undertaking the AAT (Association of Accounting Technicians) qualification to consolidate her finance experience.
Irma Rachmatiah, Finance Officer, Asia Pacific Regional Office
Irma works part time from Indonesia, assisting with the financial administration of the Asia Pacific regional office.