About Eisai
Eisai is a leading global research and development-based pharmaceutical company headquartered in Japan, with approximately 10,000 employees worldwide.
We define our corporate mission as "giving first thoughts to patients and their families and strive to increase the benefits that healthcare provides." By listening to and understanding patients' unmet needs, we empathize with them to help define their worries and anxieties. This interaction allows us to create and then implement a strategy to help improve patients' lives, which we call our human health care (hhc) philosophy.
Alzheimer's disease is a growing global health challenge and has an enormous impact on patients and family members, healthcare systems and society at large. For more than 35 years, Eisai's determination to address neurodegenerative diseases has never wavered.
Even when faced with complexities and challenges, Eisai has remained committed to developing solutions for people and families living with Alzheimer's and other neurodegenerative diseases.
Eisai's rich neurology pipeline builds upon our pioneering history. From the research and development of symptomatic breakthrough treatment in the 1980s, to our current clinical development programs, Eisai stands at the forefront of Alzheimer's disease and dementia research.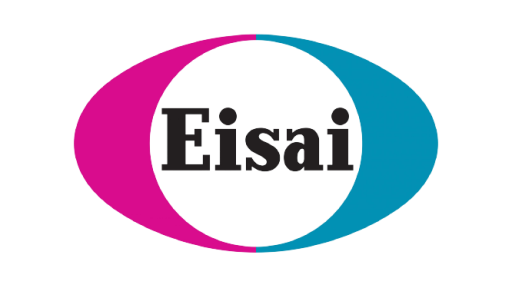 Using a disciplined, pathophysiology-guided R&D approach, we are researching and developing preventative and curative treatments that will hopefully transform the lives of people impacted by neurodegenerative diseases. We are discovering novel biomarkers to identify the root cause and stage of each person's disease, to provide the right intervention, for the right person, at the right time.
As we look toward the future, we strive to discover and develop breakthrough new medicines. But we will also harness the latest digital and AI technologies, data science, societal trends, and psychological insights to help people along with their health care team to identify their precise risk factors and make meaningful lifestyle changes. Our goal is to both treat the disease and work to prevent it, all while helping people live their lives to the fullest.
At Eisai, everything we do is guided by a simple principle: patients and their families come first, and we have a responsibility to listen to and learn from them. Only by understanding a patient's reality can we work to better serve their needs.
Eisai is working to redefine brain health and to ultimately bring forward new solutions. Our vision is clear, a world free of neurodegeneration.
For more information about Eisai, please visit www.eisai.com (for Japan headquarters: Eisai. Co., Ltd.), us.eisai.com (for U.S. headquarters: Eisai, Inc.) or www.eisai.eu (for Europe, Middle East, Africa, Russia, Australia and New Zealand headquarters: Eisai Europe Ltd.).
Connect with us on Twitter (U.S. and Global) and LinkedIn (U.S. and EMEA) and LinkedIn U.S. Neurology.