The Saudi Alzheimer's Disease Association was founded by H.H. prince Saud bin Khalid bin Abdulrahman AlSaud, H.H. Princess Madawi bint Mohammed bin Abdullah bin Abdulrahman AlSaud, Dr. Abdulaziz Abdulrahman AlShamikh, Dr. khalid Manaa AlQattan, Dr. Loay Khalid Basudan, Dr. Fawaz Abdulsattar AlAlami, Eng. Ali Othman AlZaid, Dr. Hanan Abdulrahim AlAhmadi, Dr. Mona Talib Obaid and Mr. Abdulwahhab Mohammed AlFaiz in 2009 and has been a member of ADI since 2013.
The association is based in Riyadh, Saudi Arabia, but there are other branches operating through other charities in the Jeddah and Eastern regions, so services reach all regions of the Kingdom.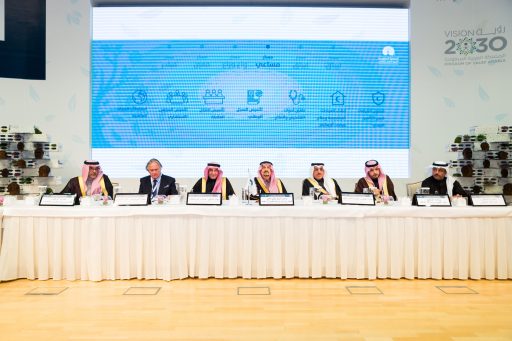 The association is proud of its lift-car for patients (Peugeot Boxer), which includes a medical electric bed, an automatic medical wheelchair and a wheelchair lift stand, as well as its cooperation with strategic partners: hospitals, Ministries, and the health, academic, legal, technology, development scientific, charity, investment, media and volunteer sectors.
Some of the services provided by the association include:
Caregiver meetings
Counselling
Day Care
Educational events
Helpline
Meaningful engagements/activities
Resources (fact sheets, reading materials)
Seminars/Webinars/Workshops
Support groups
Training for carers