Federação Brasileira das Associações de Alzheimer (FEBRAZ) was founded by Maria Aparecida Albuquerque Guimarães, Rodrigo Rizek Schultz, Elizabeth de Fátima Belich Piovezan and Elaine Fernandes Mateus in 2018 and has been a member of ADI since 2018.
FEBRAZ is based in São Paulo, Brazil.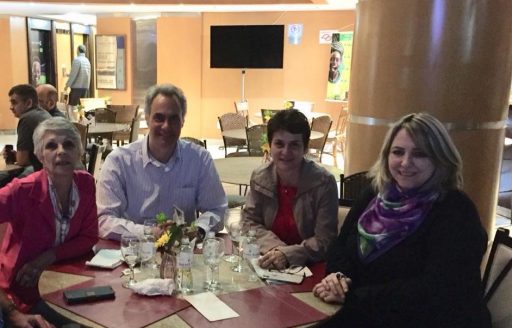 As a federation, FEBRAZ brings together four Alzheimer associations – ABRAZ (Associação Brasileira de Alzheimer), APAZ (Associação de Parentes e Amigos de Pessoas com Alzheimer), IAB (Instituto Alzheimer Brasil) and Instituto Não Me Esqueças – with branches in more than 23 Brazilian states, covering most of Brazil's territory.
FEBRAZ is a member of the STRiDE Project, as well as Alzheimer Iberoamerica, which is made up of 20 associations across the Caribbean, Latin America and Spain.
Some of the services provided by the association include:
Caregiver workshops
Counselling
Educational events
Helpline
Memory cafés
Meaningful engagements/activities
Resources (fact sheets, reading materials)
Seminars/Webinars/Workshops
Support groups
Training for carers