Dementia Singapore was founded by Dr Ang Peng Chye in 1990 and has been a member of ADI since 1995.
The association is based in Singapore and has 6 dementia care centres across the country. Formerly named Alzheimer's Disease Association (ADA), the organisation changed its name in 2021.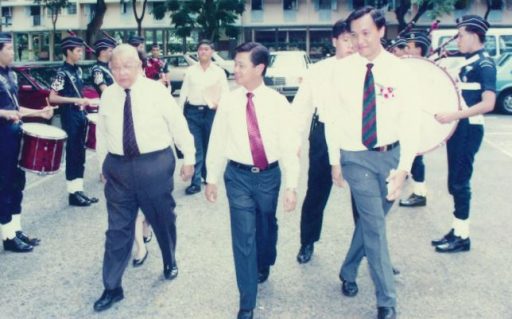 The organisation is proud to have opened its first dementia day care centre in 1990, the 'New Horizon Centre', in Singapore's central area of Toa Payoh during a time where dementia/Alzheimer's disease was either unknown or wildly misunderstood. Three additional New Horizon Centres have opened since.
Dementia Singapore Academy was launched in 2014. It is the training and consultancy arm of Dementia Singapore, which provides training programmes for professionals, family caregivers, and foreign domestic workers, as well as consultancy services for other dementia care organisations.
'Voices for Hope' started in 2019. It is Dementia Singapore's self-advocacy programme, which aims to equip persons with dementia and their caregivers with the relevant skills to step up and actively share their stories, needs, and views on public platforms. With this advocacy programme, Dementia Singapore is able to more effectively tell the stories of people living with dementia, empower the dementia community and champion the dementia cause.
Some of the services provided by the association include:
Caregiver meetings
Counselling
Day Care
Dementia Care Training
Educational events
Helpline
Meaningful engagements/activities
Memory cafés
Newsletter
Resources (fact sheets, reading materials)
Respite care
Seminars/Webinars/Workshops
Silver surfing (technology literacy)
Support groups
Training for carers