This event has now passed. You can access a recording of the webinar on our resources page.

ADI is proud to host this vital webinar around the development and deployment of COVID-19 vaccines and what this  means for the global dementia community.
Join us as we discuss current and ongoing vaccine research, how we can support equitable vaccine distribution and other lessons that we continue to learn during the pandemic. The webinar will also examine the different successes achieved in the prioritisation of people living with dementia receiving vaccines, as well as the work that still needs addressing, such as ensuring equitable access for those in lower- and middle-income countries.
There will be the opportunity for registrants to submit questions ahead of the webinar, which will be addressed following speaker presentations.
The 75-minute session will be hosted by ADI CEO Paola Barbarino and will feature the following panellists:
Dr Shalini Desai, Medical Officer; Immunization, Vaccines and Biologicals Department, World Health Organization (WHO)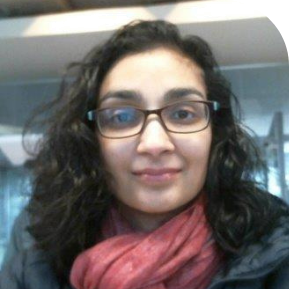 Dr Shalini Desai is a Medical Officer within the Immunization, Vaccines and Biologics Department at the World Health Organization.  She is currently working within the COVAX facility on the Country Readiness Team.
Dr Desai has a background in pediatric infectious diseases and public health.  She has worked in the field of immunizations for many years nationally and globally.  Her specific interests are related to using evidence to inform policy and vaccine program implementation.  She has published in peer review journals and continues to work to have impact in these areas.
Fiona Carragher, Director of Research and Influencing, Alzheimer's Society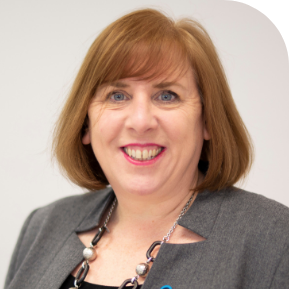 Fiona plays a pivotal role in the Alzheimer's Society vision to create a world without dementia. Fiona has overall responsibility for the organisation's Research and Influencing strategy; leading a growing and ambitious world-class research programme and portfolio and strengthening the Alzheimer's Society's position as the national charity leader on dementia health, social care policy and societal change.
Prior to joining Alzheimer's Society, she was the Deputy Chief Scientific Officer for NHS England, providing leadership for the 50,000 healthcare science professionals in the NHS and expert advice to the health system on science, innovation and diagnostics.
Dr Jennifer Bute, Founder of Glorious Opportunity; member of Dementia Alliance International and living with dementia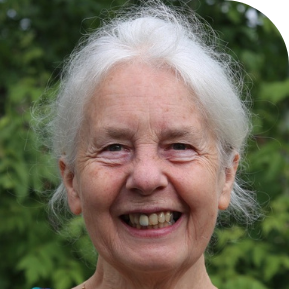 Dr Jennifer Bute currently lives in a dementia inclusive retirement village and is the founder of Glorious Opportunity, a resource and workshop platform to help people living with dementia. She spent time working as a doctor in Africa, before working as a General Practitioner (GP) for 25 years in medical education.  Following her diagnosis with dementia 10 years ago, she took early retirement.
Dr Bute speaks at conferences and on radio, and has been involved in television programmes raising awareness and understanding around dementia. She passionately believes more can be done to improve both the present and the future for those living with dementia. Her book, 'Dementia from the Inside: A Doctors Personal Journey of Hope', is her story and addresses these principles.
She is also a member of Dementia Alliance International (DAI).
Jackline Kiarie, Programme Manager; COVID 19 Response Programme, Amref Health Africa
Jackline Kiarie is a public health professional with a demonstrated track record of providing leadership and operations management to strengthen health systems in sub-Saharan Africa. She has over 15 years of experience in designing, implementing, and evaluating integrated health development programs, including the use of innovation in catalysing results in health programming. She is currently providing leadership in COVID-19 response with a recent focus on COVID-19 vaccine deployment.
Jackline is the winner of the 2015 Brand Hall Award for Best Use of Mobile Technology in Health Training.
Dr Patrick Wachholz, Geriatrician, Professor, Researcher; São Paulo State University, Brazil
Dr Patrick Wachholz is a community-based geriatrician, collaborating professor, and active researcher in the field of geriatrics and aging in the São Paulo State University, Brazil.
Patrick collaborates with international consortiums of research in long-term care (LOTUS, WE-THRIVE, GLOBAL PLATFORM, LTCCOVID) and with the "Frente Nacional de Fortalecimento à ILPI", a democratic space established for the purposes of encouraging actions to support long-term care facilities for older adults, of any nature – public, private, non-profit and for-profit in Brazil.