Alzheimer Schweiz Suisse Svizzera was founded by a private group of family carers in 1988 and has been a member of ADI since 1990.
The association is based in Bern, Switzerland and has 21 regional branches across the country.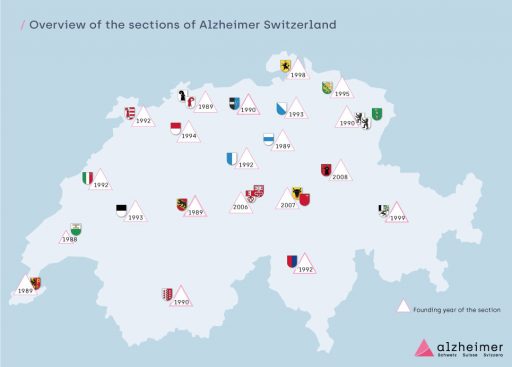 The organisation is proud of being the NGO officially recognised by the federal administration on the issue of dementia (receiving national subventions and being the main partner in national projects), as well as initiating a National Dementia Strategy and founding a National Working Group of People with Dementia.
Alzheimer Schweiz Suisse Svizzera is also a member of Alzheimer Europe.
Some of the services provided by the association include:
Caregiver meetings
Counselling
Dementia Care Training
Educational events
Helpline
Meaningful engagements/activities
Memory Cafes
Newsletter
Resources (fact sheets, reading materials)
Respite care
Seminars/Webinars/Workshops
Support groups
Training for carers